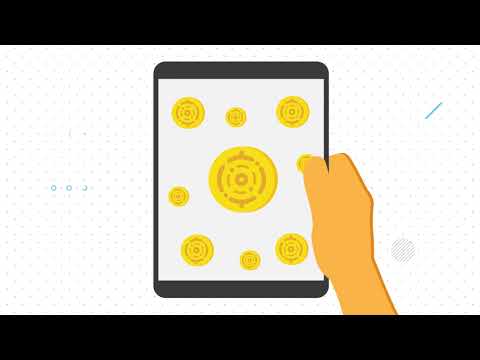 'Alphabit invests in companies that solve real-world problems by applying blockchain and decentralization. Sun Exchange is a prime example, with technology that has potential to disrupt two of today's most dysfunctional centralized global systems -- energy and finance. I'm convinced this will be one of the best equity investments Alphabit has made to date.' - Liam Robertson, CEO, Alphabit
'Alphabit invests in companies that solve real-world problems by applying blockchain and decentralization. Sun Exchange is a prime example, with technology that has potential to disrupt two of today's most dysfunctional centralized global systems -- energy and finance. I'm convinced this will be one of the best equity investments Alphabit has made to date.' - Liam Robertson, CEO, Alphabit
KEY FACTS
Website: www.thesunexchange.com/token
Token Pre-Sale: April 2018
Token Sale Duration: 8 months
Token Symbol: SUNEX
Token Price: USD 0.10
Accepted forms of payment: BTC, ETH, USD via credit card and direct deposit
Fundraising Goal: $5,400,000
Implied Hard Cap: $16,000,000
TOKEN SALE AND SALE BONUSES
Private pre-sale with a 40 percent bonus until Public Pre-sale begins.
Public Pre-sale: Starting April 2018, SUNEX tokens purchased during the pre-sale will include a 15 percent bonus.
Public Sale: June 2018, on the first day of the Public Sale a 10 percent bonus will apply and drop by 1 percent every 2 days until it reaches 0.
All of the above bonuses will end when all tokens available for bonuses (10 percent of total token sales tokens allocated during the sale) are attributed to token purchases.
USE OF PROCEEDS
ASSUMING 100 MILLION SUNEX SOLD
Sun Exchange business development 14%
Solar project relocation facility 20%
Solar project pre-financing 26%
Token sale expenses 4%
Estimated taxes 30%
Rural infrastructure projects 6%
TOKEN DISTRIBUTION
A maximum of 166,666,667 tokens will be distributed through a multi-stage token sale event.
A minimum of 100,000,000 tokens will be reserved for distribution to Sun Exchange members through the SUNEX rewards programme.
CHRISTOPHER HORNER
RENEWABLE ENERGY PIONEER
SUN EXCHANGE COMPANY TIMELINE
---
IDEATION
STAGE
OCT 2014 - JAN 2015
Business concept incubated in Microsoft Bizspark programme
BUSINESS
MODELLING
JAN 2015 - NOV 2015
Pre-seed financing raised via Indiegogo
PROTOTYPE
BUILD
JAN 2015 - NOV 2015
The Stellenbosch Waldorf School solar project (project #1) becomes the world's first cryptocurrency infrastructure financing.
Boost VC pre-seed investment, affiliation with SolarCoin Foundation.
MVP BUILD
AUG 2016 - SEP 2017
KAL Tire (previously "Tire Corp.", project #2) completed.
PROXIMA
LAUNCH
SEP 2017 - MAR 2018
C.R.O.W. (project #3 completed).
Knysna Elephant Park (project #4) completed.
Techstars incubation and pre-seed investment.
First phase of Project Proxima, the rebuild of the company's MVP, released.
SUNEX
TOKEN SALE
MAR 2018 - DEC 2018
March 2018 – South South North (project #5) completed.
July 2018 – Nioro Plastics (project #6) completed
DIGITALIZATION
OF SOLAR CELLS
KAL TIRE RUSTENBURG
45 kWp rooftop grid-connected in Rustenburg, South Africa. Financed with USD 85k / ZAR 1.1M with 100+ participants. Operating since March 2017; generating 12% IRR.
STELLENBOSCH WALDORF SCHOOL
15 kWp rooftop grid-connected in Cape Town, South Africa. Financed with USD 30K / ZAR 400K with 60+ participants. Operating since August 2016; generating 10.6% IRR.
CROW WILDLIFE REHABILITATION CENTRE
17 kWp rooftop grid-connected in Durban, South Africa. Financed with USD 35K / ZAR 450K with 70+ participants, and has been operating since May 2017.
KNYSNA ELEPHANT PARK
60 kWp ground mounted solar array in Knsyna, South Africa. Raised USD 95K / ZAR 1.2M from 130+ participants. Currently powering; generating 10% IRR.
#DUBAISOLARSCHOOLS (COMING SOON)
1MWp roof mounted solar array in Dubai, United Arab Emirates. USD 12M CAPEX. Estimated 9% IRR.
SOUTH SOUTH NORTH
18KWp rooftop grid-connected solar array in Cape Town, South Africa. USD 35K / ZAR 450K CAPEX, which is currently generating power. Estimated 10% IRR.
NIORO PLASTICS
473 kWp roof mounted solar array to power Nioro Plastics. Project value USD 514K / ZAR 6.5M, est. 12.5% IRR. Crowd-sale currently OPEN.
SACRED HEART COLLEGE
The Sacred Heart is renowned for working in collaboration with the surrounding communities and adopting a progressive teaching method designed to foster critical thinking skills. Sun Exchange is solar powering Sacred Heart College and offering you the chance to buy solar cells in the project and earn revenue from the electricity they produce.
MOLDOVA (COMING SOON)
The UN Development Programme (UNDP) and SolarCoin is teaming up with Sun Exchange to help one of Moldova's largest University go solar.
POWER HIVE (COMING SOON)
A series of solar powered micro-grids to electrify hundreds of thousands of rural East African homes.
Sector
Project Cost
kW capacity
Education
$50,950,000
50510
Agriculture
$2,700,000
2450
Tourism
$50,000
25
Off-Grid
$8,620,000
9750
Commercial & Industrial
$95,055,000
77518
$157,375,000
140253
INVESTORS, PARTNERS & AFFILIATES
---